Understanding Lusters
Luster firing is a technique used to apply a special type of glaze, known as luster. Luster glazes are unique in that they contain metallic compounds, such as silver, gold, or platinum, which give the pottery a captivating, reflective quality. These glazes are often used to add a touch of opulence and glamour to ceramic pieces, transforming them and adding another layer of depth and expression.
The magic of luster firing lies in its ability to create a myriad of dazzling effects on pottery, including iridescence, metallic sheens, and a lustrous, almost ethereal quality. The process involves a second firing, typically at a lower temperature than the initial bisque or glaze firing, to allow the luster to adhere and develop its mesmerizing shine. Be aware that there are some precautions that should be taken when working with luster glazes and the firing process. This includes taking care to use a fume hood or ventilator in a well-ventilated area when applying and firing lusters.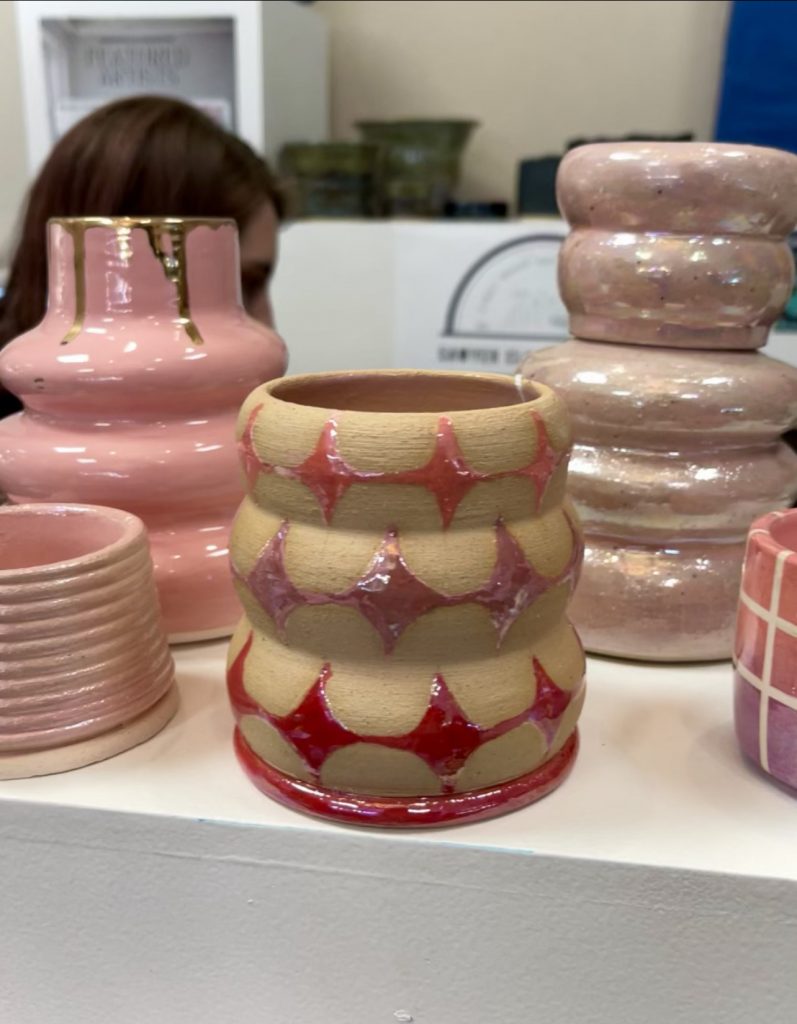 The Luster Firing Process
Creation of the Form: Create a form in which you can decorate or accent.
Glazing: Use on bisque or glazware. This glaze is specially formulated with metallic components and may vary in colors, such as gold, silver, and platinum. The application can be done through brushing, dipping, or spraying, depending on the artist's vision.
Luster Firing: After the glaze has dried, the pottery undergoes the firing process. This step is crucial, as it involves firing the piece at a temperature that allows the metallic compounds in the luster glaze to fuse with the surface of the pottery. The exact temperature and firing time can vary depending on the specific type of luster glaze and the desired outcome.
Inspiration
Recently the Fire Gallery has been offering luster firings and LeRoy has been curious about developing luster glazes. If you are interested in learning more about luster firings ask Trey or LeRoy. We have a kiln dedicated to luster firing.
Working with Lusters: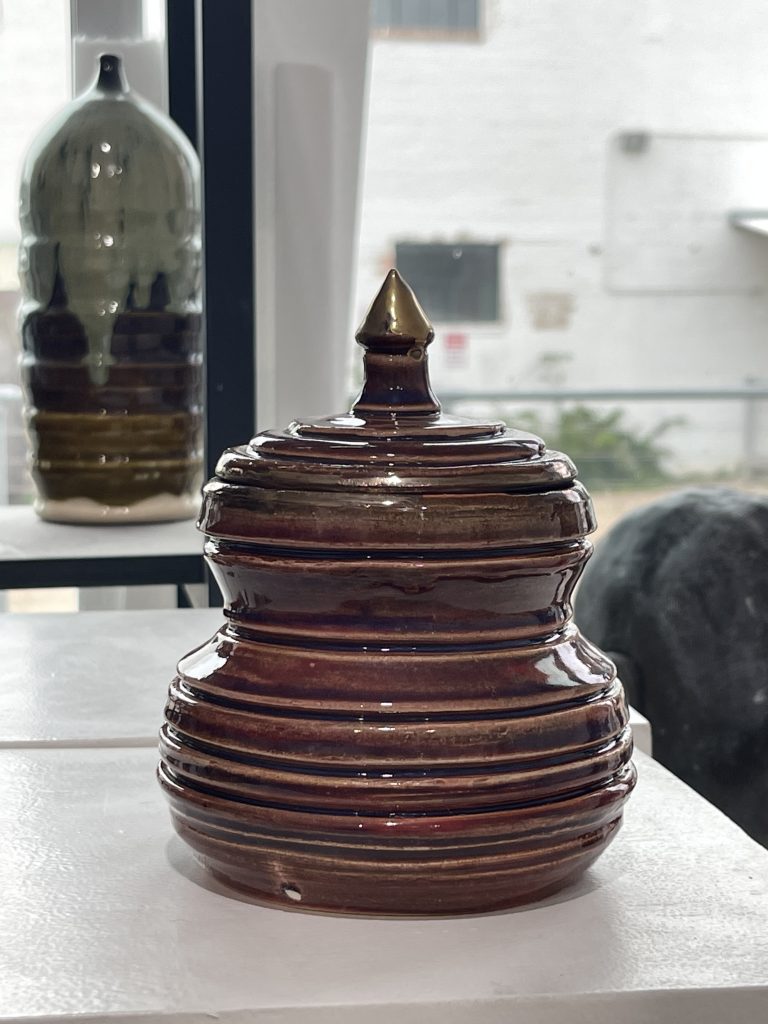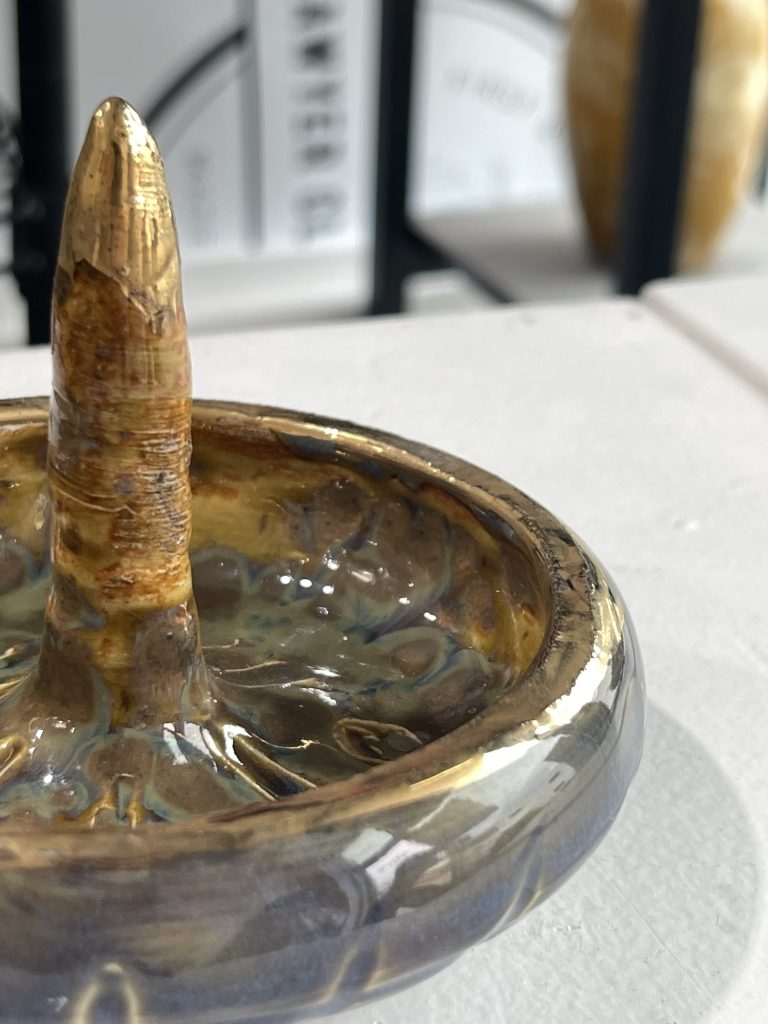 The works of Ebony Russell and Johanna Demaine both use lusters to enhance their work.
Ebony did her masters under Sandy Lockwood.
https://www.sandylockwood.com.au/
There is also a reduced lusterware which is Meg Patey's speciality
Mansfield Ceramics and Clay Gulgong hold a five-day conference every two years in NSW that was established by Janet Mansfield.
https://www.mansfieldceramics.com/kintsugi/
The Magic of Luster Firing